Unmanned Approvals
For flights in Germany, the operator of a drone always needs an "unmanned approval" or "exception permit" if a planned flight in the open category touches one of the prohibitions of §21h LuftVO or if the flight is to take place in the special category. Operators not residing in Germany or residing in the German states Bayern, Berlin, Brandenburg, Mecklenburg-Vorpommern, NRW, Saarland, Sachsen, Sachsen-Anhalt or Thüringen have to request the approval from the Luftfahrt-Bundesamt. Operators residing in one of the other German states need to contact their local Aviation Authority.

There are use cases where the application is easy, because although these flights fall out of the open category due to one factor, the risk is still considered to be low. However, the more complex the planned operation, the higher the potential risks that are to be mitigated by taking appropriate measures. A structured risk analysis according to SORA-GER is necessary for the application.
uas365 has experience with the preparation of aviation related concepts and the application for unmanned approvals and exceptional permits. We carry out the risk analysis (SORA) for you, create a suitable operating concept (ConOps) for your company, deliver the operating manuals and train your remote pilots.
Aviation Safety & Compliance
Since January 1st, 2021, uniform regulations for the operation of unmanned aircraft have been in effect for all European member states. The core of these new regulations is a risk-based approach in the assessment of ground and air risks with the aim of making the operation of drones safer for everyone involved. Manufacturers of unmanned aerial systems and their operators contribute equally to increasing safety standards.

As the operator, you must define uniform procedures for your remote pilots and employees. Nowadays, a safety management system is just as important as compliance monitoring.
WE ARE THE EXPERTS IN SAFETY AND COMPLIANCE IN YOUR COMPANY
The uas365 team has its roots in manned aviation. Topics such as safety management, just culture or compliance monitoring are everyday business for us. With our experience in various management positions from crew training to flight ops to technical development, we offer you tailor-made solutions for your company.
ALL FROM A SINGLE SOURCE
Our portfolio includes:
Preparation of operating manuals
Development of a safety management system
Establishment of a compliance monitoring system
Training of employees in the areas of aviation reporting and safety management
IT architecture concepts
Development of standards
Consulting
Our team of competent IT specialists and experienced managers has in-depth knowledge of the aviation industry. Many members of our team are airline pilots themselves - subjects such as aviation safety, just culture and compliance are inconporated in our everyday business. Part of our corporate philosophy is to bring the high standards of manned aviation into unmanned aviation.

Use the experience and knowledge of our team, as well as our network, for the risk assessment of drone operations (SORA) in your company, organization or authority.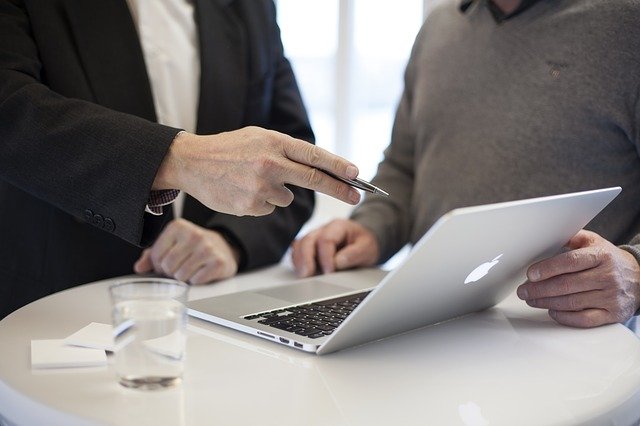 As an innovative partner, we offer you consulting for your UAS project in the following areas:
Science and Research
Industry
Forestry and Agriculture
Firefighting and Paramedics
Surveillance and security
Airport and airspace infrastructure
FROM CONSULTING TO IMPLEMENTATION
Are you planning the use of drones in your company or organization and attach great importance to compliance and aviation safety? Do you operate in a demanding environment and value high-quality training for your employees? From setting up your project and your data flows to training, cutover and postflight data analysis, our team helps you to find the solutions that fit your needs. We have looked at the offers of over 200 specialized drone companies in the market. And if we don't find what you need, we develop it for you.

ALL FROM A SINGLE SOURCE
Our portfolio includes:
Application for unmanned approvals
Implementation of risk assessments according to SORA
Preparation and application for a LUC
Preparation of operating manuals
Theoretical and practical training for remote pilots
Data analysis and processing
Integration and connection of the data in existing systems
Advice on general legal issues relating to the use of UAS