About uas365.com
ua365 is a company specializing in drone services. Our team brings together different areas of expertise, but what unites us is a shared enthusiasm for aviation. We all have experience in manned aviation: Our team members have worked in the management of large airlines in Germany and abroad, founded and established airlines, led training departments, flew commercial aircraft, managed the flow of data from commercial aircraft, wrote operating procedures, assessed risks, applied for and received operating permits from aviation authorities. We would like to transfer this experience to the growing drone market with ua365. Our goal is to establish the high standards of manned aviation in unmanned aviation as well.

This bundled know-how and our high security standards can also be found in all of our activities at ua365. Be it in the training and education of remote pilots, in the preparation of risk assessments for your use case, the application for unmanned approvals or in the rescue of fawns. With ua365 you have a reliable partner at your side.

As a team at ua365, we have several decades of experience in various management positions in manned aviation. Thanks to our expertise in operations, aviation safety and development, we have built a cross-industry network from which you can also benefit in the field of unmanned aviation. The implementation of approval and standardization procedures on a European and international level is just as much a part of our portfolio as the provision of services in the field of unmanned aviation.
Our expertise:
Training and training management
Flight operations management with a focus on change management
Aeronautical approval procedures including preparation of the associated documentation
Incident and Accident Investigation
Safety and Compliance Management
Personnel recruitment & assessment
Development and administration of learning management systems
Experience in an international and multicultural environment
Operational engineering
IT
ARE YOU LOOKING FOR A PARTNER WITH INTERNATIONAL EXPERIENCE?
Then contact us. We are happy to support you in individual use cases or provide you with a complete solution for your company.
Jens Walther
CEO & Head of Training
Jens is an entrepreneur, graduate engineer and airline pilot. In addition to his work as an instructor and examiner on A320, B737 and B767, Jens has management experience in flight operations and crew training. His goal: to bring the standards of manned aviation into unmanned aviation. Jens is 44 years old, married and lives in Wuppertal. He is CEO and Head of Training at ua365.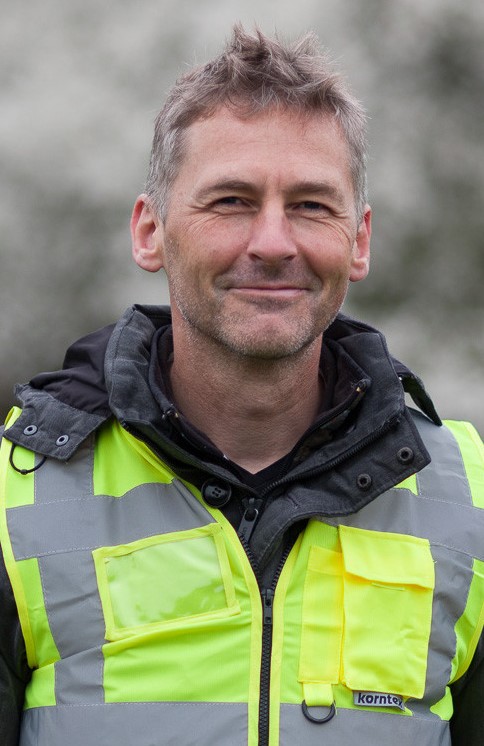 Andreas Ritter
Head of Examination Center

Andreas flew almost all Airbus models from the Airbus A300 to the A350, the Boeing 737 and various small aircraft, also as a flight instructor. With a 73-year-old Cessna 140 he recently flew VFR from Oregon to Peru. He worked in the management of a large German airline in aircraft purchasing, in the network and in IT, but his heart always beat for the flight ops, whose support department he headed for many years. As an FAA Part 107 licensed commercial remote pilot, he has been flying DJI drones for a long time. In January 2021 he was one of the first to take the A2 exam. Andreas is 54 years old, married and lives in Schmidt/Eifel. He is responsible for the remote pilot's examination center DE.PStF.029.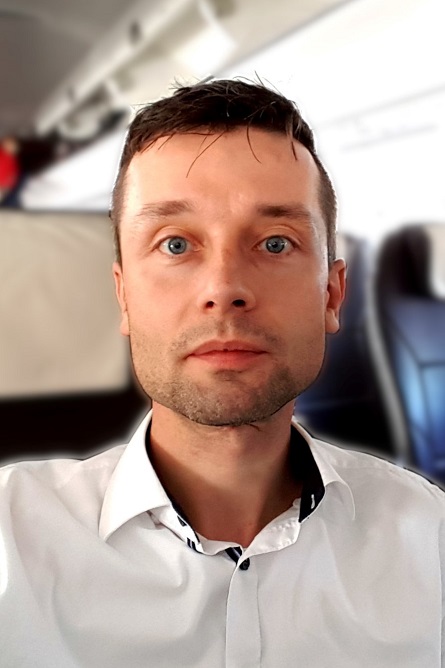 Krzysztof Milczewski
Head of Engineering
Krzysztof is a software engineer with many years of experience in the aviation industry. He is also active in international standardization commitees and the open source community. Krzysztof is an advocate of agile working methods and supports our team as Head of Engineering.
Thomas Bernwald
Head of IT
Thomas is a software architect with many years of experience in the airline industry. In addition to his activities in flight operations, he has already worked on several aviation standards. Before he started working for an airline, he worked for a number of years in an aviation-certified manufacturing company (EASA Part 21G and 145), with a focus on hardware-related software development. In addition to aviation, he was also involved in the development of solutions for air rescue, industry, police and the military.